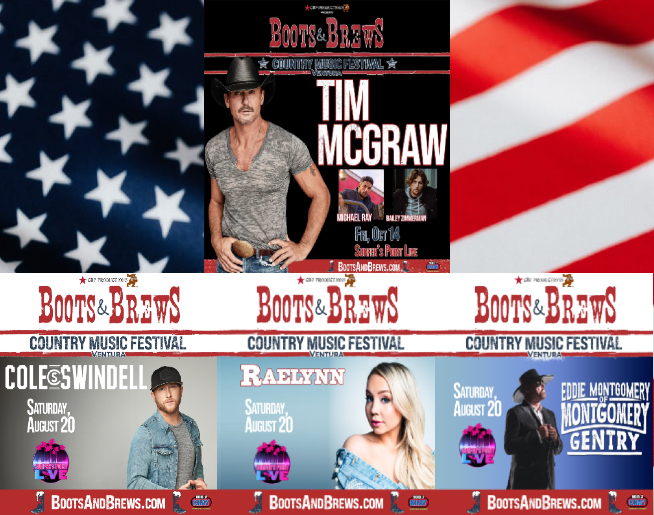 HAPPY 4TH OF JULY Y'ALL!
ALL WEEKEND IT'S A RED, WHITE, & BOOTS AND BREWS WEEKEND!
BE LISTENING FOR YOUR CHANCE TO TEXT AND WIN TICKETS FOR BOTH BOOTS & BREWS IN VENTURA AT SURFER'S POINT LIVE!
2 SHOWS, SATURDAY AUGUST 20TH IT'S COLE SWINDELL THEN FRIDAY NIGHT OCTOBER 14TH FOR TIM MCGRAW!
TEXT THE KEYWORD TO THE LLOYD'S PLUMBING TEXT LINE AT:
805- 345-2600
GOD BLESS AMERICA
GOD BLESS THE U.S.A
TICKETS: