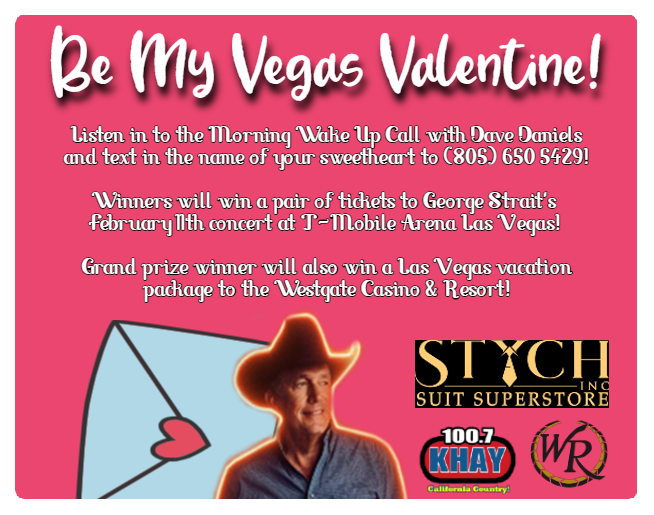 Listen into the 'Morning Wake Up Call with Dave Daniels' to win to tickets to George Strait Live in Las Vegas!
Text the name of your sweetheart to (805) 650 5429 for your chance to win!
Winners will recieve in 1 pair of George Strait tickets for his show Friday February 11th at T-Mobile Arena in Las Vegas!
Grand prize winner will also receive a 2-day Las Vegas getaway!
Sponsored by Stych Inc. Suit Superstore
Hollywood Studios Outlet soon to be Stych Inc., the Suit Superstore located in Oxnard on Vineyard. Your Valentines headquarters to give you the perfect fit for any occasion. Call 805-485-1818 or come in today
Contest Rules CLICK HERE
Event Info CLICK HERE