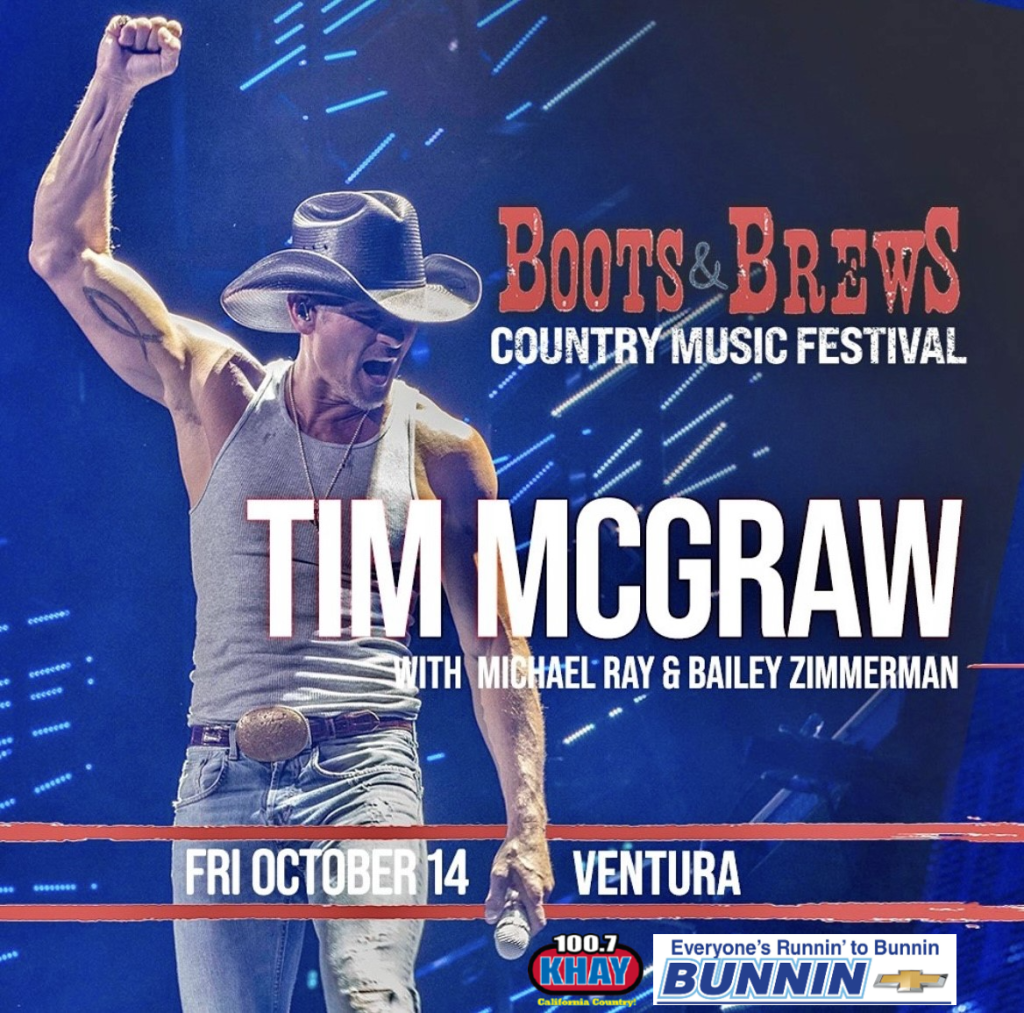 Listen all week to 100.7 KHAY to win tickets to seeTim McGraw live in concert at Boots and Brews Ventura at Surfer's Point Live Friday October 14th! Also performing are country stars Michael Ray and Bailey Zimmerman!
Sponsored by Bunnin' Chevrolet "Everyone's Runnin' to Bunnin!"
Text the KEYWORD to 805-345-2600 and you are automatically entered for a chance to win!
Contest Rules CLICK HERE
Show Info CLICK HERE