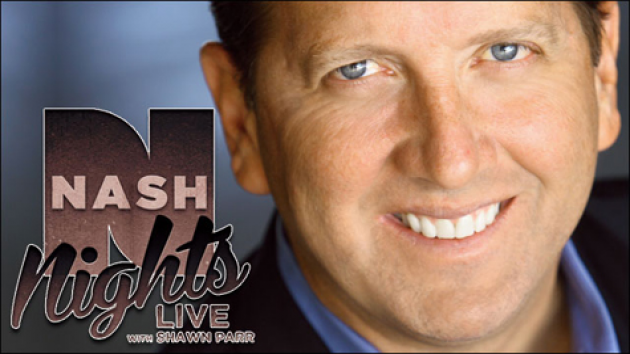 NASH NIGHTS LIVE is an exciting new Country music and lifestyle show featuring the legendary, award-winning host Shawn Parr. The show airs live from Nashville's hottest new broadcasting complex NASH Country Monday to Sunday from 7 pm to midnight. Brought to you by our friends at Team Infiniti in Oxnard!
Nash Nights Live features about 12 songs per hour, top-selling artist guests, caller and fan interaction, as well as special live events that will take the show on the road to cities across the US. A-List Guests include Carrie Underwood, Blake Shelton, Dierks Bentley, Jason Aldean, Lady Antebellum, Taylor Swift and more!
Host Shawn Parr is no stranger to Country radio. Before joining NASH NIGHTS LIVE, he was the voice of KKGO after spending years at the Los Angeles powerhouse KZLA. He has also been the voice of Dick Clark Productions for the past two decades, and his work includes announcing the American Music Awards, the Golden Globes, and the Academy of Country Music Awards.