---
---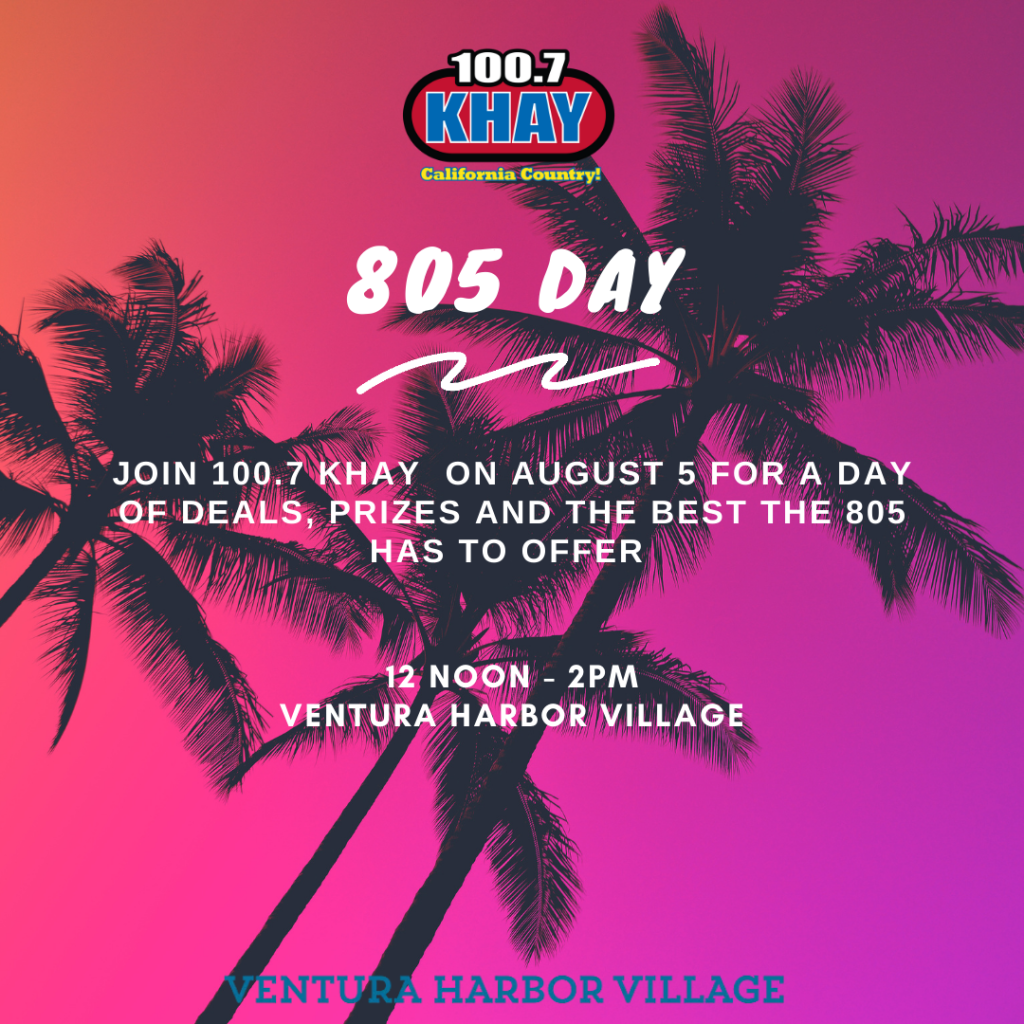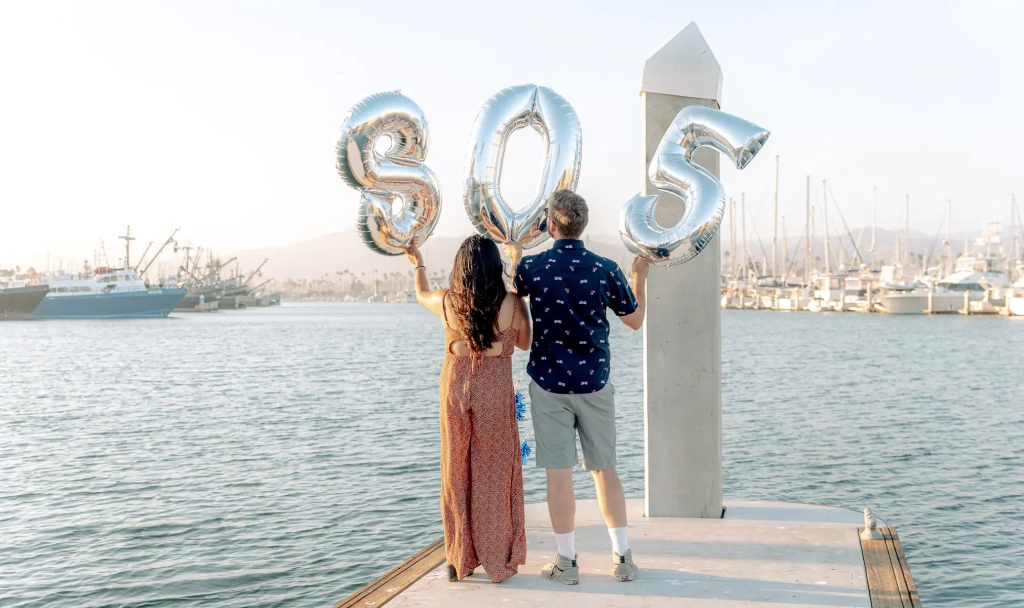 805 DAY IS BACK!
Celebrate the 805 in the 805! IT'S 805 DAY! Join us THIS FRIDAY August 5TH for a day of deals, prizes, theme park tickets, concert tickets, merchandise and more! 100.7 KHAY will be broadcasting live at the beautiful Ventura Harbor Village, for your chance to win BIG 12pm-2pm!
We also have a social media contest!
Post a selfie on Instagram or Facebook at one of our 805 'Hot Spots' and hashtag
#805DAY for additional chances to win prizes!
Find the 'Hot Spots' at www.instagram.com/100.7KHAY
It's 805 Day and we're celebrating with YOU!
Ventura Harbor will also have a booth where you can spin the wheel for prizes! See below for the Ventura Harbor Village businesses who are running 805 specials or donating prizes for the big day:
Ventura Harbor Village '805 DAY' Deals!
FOOD:
805 Bar & Grilled Cheese – Classic Grilled Cheese Sandwich and a side for $8.05
Baja Bay Surf & Taco – 805 Nachos and a Fresca for $8.05
Brophy Bros – Bowl of Chowder for $8.05
On the Alley – Bowl of Chowder for $8.05
Top This Chocolate – All "Made in Ventura" logo chocolate bars on the shelves will be $8.05. Look for bars topped with 805 strawberries – couldn't be more locally themed!
SHOP:

Barefoot Boutique – Stop in for 20% off sale in store
Casa de Regalos – Special sale on "805" wear – including sweatshirts, shirts, towels, etc.
Treasure Cove – Beautiful fish wall décor on sale for $8.05
Ultimate Escape Rooms – $8.05 discount on an escape room experience for each person that mentions 805 Day
Ventura Swimwear – Find Fasthouse 805 Hat's available in store!
Ventura Harbor Village Prizes:
Andria's Seafood – $8.05 Chowder Gift Cards
Barefoot Boutique – $8.05 Gift Cards
Brophy Bros – $8.05 Gift Cards
On the Alley – $8.05 Gift Cards
Ventura Swimwear – $8.05 Gift Cards + 805 merch
Ventura Pottery Gallery – Unique Pottery Pieces