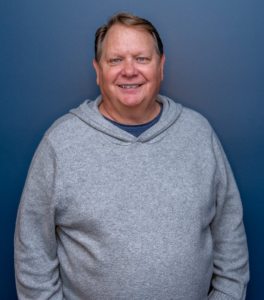 "The Morning Wake Up Call" with Dave Daniels Monday thru Friday 6am to 10am

The 2018 Academy of Country Music Small Market Personality! It's a great honor to be recognized for the work we do on air and around our community. We have only been here a short time in Ventura County, taking up residence in Camarillo. My wife and I are starting to find our favorite places to eat, making new friends and hopefully building a long future here.  I have been a part of Country Music for over 20 years. I am a true Country Music fan and have enjoyed going to all the local shows like KHAY Fest, Oakheart and Boots & Brews! I look forward to meeting as many listeners as possible. When you hear that I am going to be on location somewhere, come out and let's connect! Thanks for listening to "The Morning Wake Up Call and I'll  be here Monday through Friday 6 am 10 am. Check out the Morning Show Page by clinking here
Dave Daniels Fun Facts:
Hometown: Harrisburg, PA.
How he got into radio: Came to California to do commercial acting and try to break into films. While working in Los Angeles, I began to DJ parties and that grew into an interest into being "on the air".
Favorite Sports Teams: Philadelphia Eagles, Phillies, Sixers and Flyers.
Favorite Food: Italian followed close by Mexican
Pets: 2 dogs Chloe and Eme'