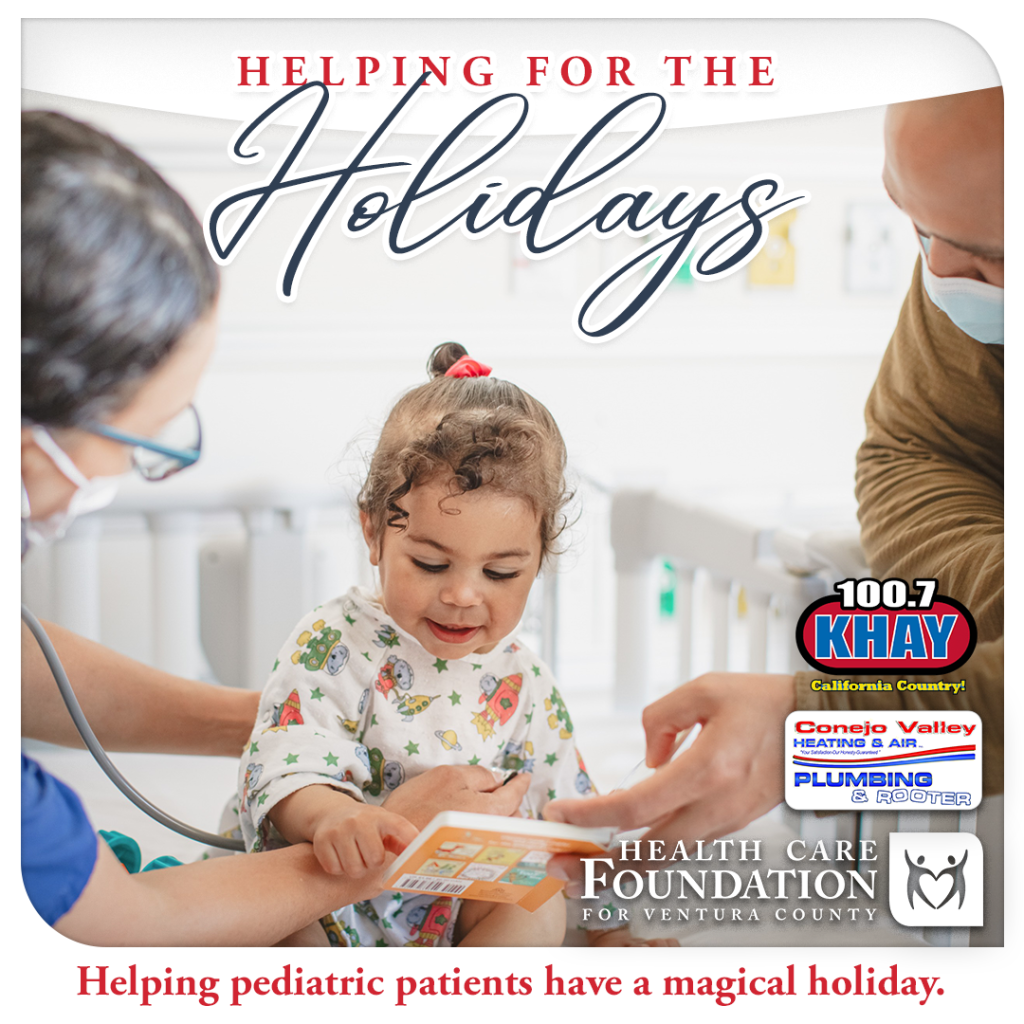 This holiday season 100.7 KHAY and the Health Care Foundation for Ventura County are helping the families of the children battling cancer and life-threatening rare blood diseases here in Ventura County.
100.7 KHAY is broadcasting a live radio-thon Wednesday December 7th 2022 from 6am-10am, hosted by Dave Daniels.
In lieu of toy donations we are committed to getting the families of these brave children the things that matter most. Donations will go towards gas cards, grocery gift cards and restaurant gift cards.
This holiday season we are helping parent's mange getting their children to critical medical appointments and keeping food on the table during these difficult financial times.
This is a call to action to the 100.7 KHAY community to band together and help these children of our community.
Please join us on-the-air Wednesday December 7th, 6am-10am!
Sponsored by Conejo Valley Heating and Air and Plumbing and Rooter.