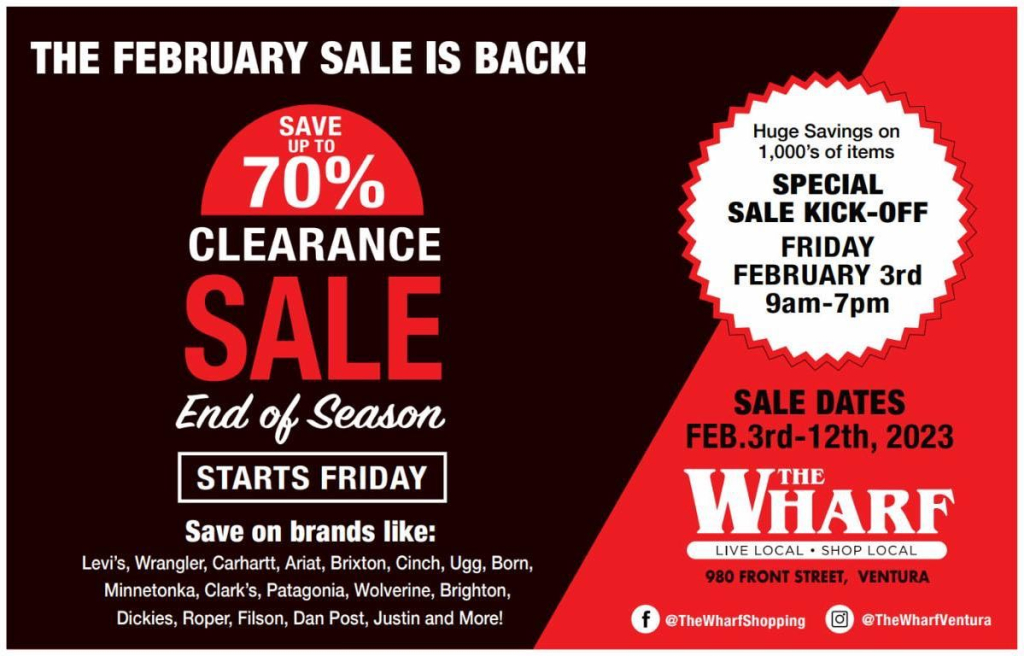 ATTENTION 100.7 KHAY LISTENERS!
Don't miss the End of Season Clearance sale at The Wharf in Ventura
February 3rd thru February 12th 2023! 
100.7 KHAY will be live on-site THIS SATURDAY February 4th with concert ticket giveaways, merchandise giveaways and a trip to Las Vegas!
Join us for fun in the sun and HUGE SAVINGS! We'll see you out there!
The Wharf is located at:
980 E Front St, Ventura, CA 93001