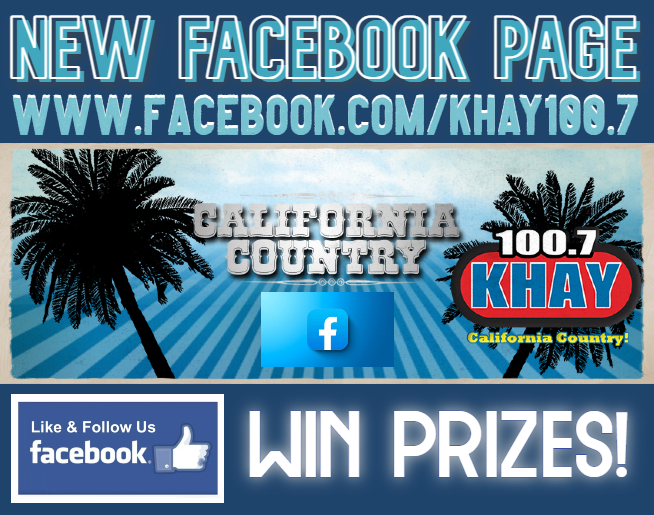 100.7 KHAY FANS! WE HAVE A NEW FACEBOOK PAGE!
LIKE & FOLLOW OUR NEW FACEBOOK PAGE TODAY FOR A CHANCE TO WIN PRIZES! STAGECOACH FESTIVAL TICKETS, CONCERT TICKETS AND THEME PARK TICKETS!
THANK YOU TO ALL OF OUR LOYAL LISTENERS, WE NEED YOUR HELP HERE! JUST CLICK THE LINK AND GIVE A LIKE & FOLLOW!
STAY TUNED, MORE TO COME!