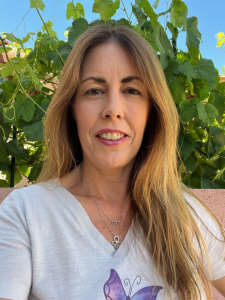 KHAY Country 10am-3pm with Dakota on 100.7 KHAY!
Hi friends. I am so excited to be coming back to Ventura to spend the workday with you. Together, we can make it go by quickly with all your favorite country artists!
A lot has happened since we last spoke a few years ago. My niece is still the center of my world; she's just almost as tall as me now. I still love going to concerts, going on hikes, reading a good book, writing a good story, attempting to paint and catching up with friends and family. Speaking of family, my family is a bit larger these days, as I am now engaged and soon to be a stepmom to 2 teenagers. With that comes a ton of stories that I'm sure I'll be sharing along the way.
I have missed being here in Ventura, and I'm so happy to be back with you weekdays from 10am-3pm on 100.7 KHAY.
Dakota Fun Facts:
Hometown: Van Nuys, CA
How She Got Into Radio: A speech teacher in high school loved my voice, and he got me thinking that maybe I could use it for my profession one day.
Favorite Sports Teams: Dodgers, Lakers, and ….. the Cleveland Browns (I'm marrying into a Browns family so there's disappointment every Sunday of football season.)
Favorite Food: Mexican, Italian, Sushi
Pets:
Emily- a chihuahua (she was adopted years ago at VCAS)
Hawkeye- a basenji (my fiancé's dog)
Lucy- a mini poodle who a former next-door neighbor had to rehome with us
Lapis & Pyrite- the crazy tuxedo cats we adopted as kittens. They were sisters who had been separated at the shelter and somehow, we found them on different aisles and decided we had to adopt them. It was only once we said we wanted to adopt both of them that the staff informed us they were real life sisters and we got to reunite them!
Personalities Associated with the show:

Dakota

KHAY Country 10am-3pm with Dakota on 100.7 KHAY! Hi friends. I am so excited to be coming back to Ventura to spend the workday with you. Together, we can make it go by quickly with all your favorite country artists!Read More